Archive for the 'Funny' Category
It's that time of year again when it's hot as balls outside every single day with no relief in sight.  And that means it's the time of year for the latest Gathering of the Juggalos commercial.
Most years, that last sentence would be punctuated by an exclamation point to show all of my pent up excitement about finally being able to once again mock the miscreants who attend this thing.  But I just watched this year's infomercial and I have to admit I feel let down – like waking up early on Christmas  morning only to find out your house was robbed in the night and all your presents were snatched up.
Past infomercials succeeded because, in spite of all the moronic drivel and fake wigger garbage these Juggalo cronies would spout, they at the very least seemed to be enjoying themselves, projecting enthusiasm and generally giving the impression that they too were in on the joke – especially lil' Sugar Slam.
Alas, this year, it would appear as if all will to live has abandoned these pitchmen and women.  I could always count on Sugar Slam to give 110% to delivering her lines, but even she seems like she'd rather be anywhere else.  If she can't even rile up her fake enthusiasm, what hope do the rest of us have?
A great comedic opportunity has gone to waste.  I just hope this doesn't deter Saturday Night Live from releasing another spoof when they finally start up a new season.  We must never forget Ass Dan…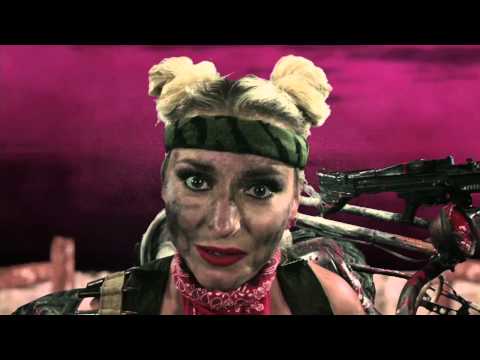 Actually, now that I look back, I wasn't impressed with last year's video either.  But this year's is even worse.
-Sam