C'mon TesseracT, don't be that band
22 August
I'm sure we can all think of some bands that sounded great and seemed like they had a lot going for them, but were always plagued by an inescapable inability to settle on a lineup.  Bands can get away with changing members every now and again, particularly if it's a smaller role or if the new guy emulates his predecessor's style.  And sometimes the new guy is just a better fit.
But it sends a bad message when a band is constantly shuffling its lineup, especially if all the changes are coming at a single position.  TesseracT is just the latest young band to catch this affliction.  The band, who released their first demo in 2007 and who have since put out an EP and an album, are now on their fourth lead singer.  That's more singers than the band has recordings.  And vocalists are almost always the most difficult part of the band to replace.  I think it's probably because as humans we are so deeply attuned to the nuances of another human's vocal deliveries that it's infinitely harder to mask a change in that area than it would be to change a guitarist or drummer.
Anyway, sans any official announcement (yet), the band just showed up to a gig and – surprise! – out walks a brand new singer.  Out with Daniel Tompkins, in with Elliot Coleman, from the metalcore band Sky Eats Airplane.  I raved about TesseracT's Concealing Fate EP and had high hopes that the band was going to do big things.  But what's with all this turnover?  And why ditch Tompkins?  I can't say I know enough about Coleman to render a nuanced judgment, but from a few clicks on YouTube, I think Tompkins was clearly the better fit for TesseracT's sound.
You be the judge after the jump:
Coleman (in his first appearance with TesseracT):
Tompkins: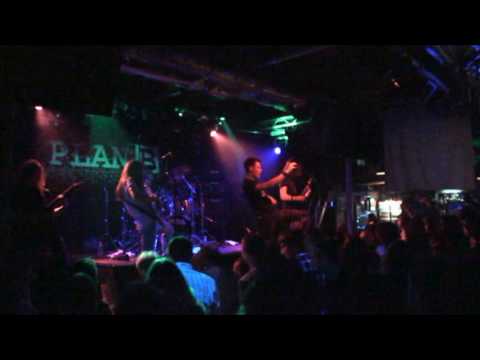 -Sam
One Response to "C'mon TesseracT, don't be that band"