Evanescence – Evanescence Album Review
11 January
Evanescence is back, five years after the group's last album, with a new self-titled record.  Given the history of the band and the events leading up to this release, it was quite fair to wonder whether it would ever see the light of day.
You just kind of get the impression that Amy Lee can be a bit hard to work with, despite all the public outward displays of friendliness to the contrary.  I mean, just look at how many lineups this band has been through (11 distinct combinations – thanks wiki!).  Founding member Ben Moody packed up and hit the road way back in 2003, citing creative differences, and within the last four years, the entire rhythm section was churned up and overhauled.  Halfway through the recording of this album, the producer Steve Lillywhite was ditched in favor of Nick Raskulinecz.  It's a little shocking for a young band with only three albums to its name to have already amassed enough former and studio-only members to field their own softball squad.
Of course, the one and only band member to be present in every lineup is Ms. Lee.  Maybe that says something to you about the band's personal dynamics, or maybe you just have to listen to the music to figure it out: The musicians backing up Amy Lee are insignificant.  Evanescence has always been and will always be Amy Lee featuring a nondescript group of guys who are paid to simply play along and stay out of the way.  On this third album, self-titled no less, why would things be any different?
This all sounds incredibly negative so far, but in reality, it's not hard at all to see why Evanescence functions as it does.  Amy Lee, and her dynamic, operatic voice, is the star of the show, and there simply isn't room, or desire, to muck things up and risk overshadowing what is the clear selling point.  It's why all the band photos show Lee in intriguing bohemian-goth outfits standing in front of a line of four dudes dressed in all black – the better to fade into the background.  It's no different in the music.  The instrumentation is never allowed to show off.  I think I heard a guitar solo on "Made of Stone," but I can't be entirely sure as it was over as quick as it began.
The main issue that comes with totally negating the band's ability to make a noticeable imprint on the music or simply spice things up is that absolutely everything comes to rely on the songwriting.  Amongst these dozen songs, there is hardly a standout by that criteria.  Even the normally topnotch ballads are clearly missing something.  Everything is technically on point, but there is an invading, undeniable sterility.
In the several year run-up to this album, Lee claimed that she had been experimenting and wanted to make this an electronic-driven album.  Well something happened on the way to the forum because those electronic influences she talked so much about are really only apparent on "Oceans" and "Swimming Home."  Everything else is standard Evanescence fare – popwise hard rock driven as much by the piano and orchestral flourishes as by the beginner's level guitar crunching.  Which is probably for the better anyways, as I don't see Lee suited to becoming the next Bjork or anything.
The album opener and first single, "What You Want," may as well be a mission statement, as Lee sings, "Hello, hello remember me?…/ it isn't over…/ got to remember who you really are."  Lee certainly hasn't forgot.  Though it's clear that while she may have had the wrong idea about how to innovate and change, I think she was correct in thinking that change was needed.  It didn't happen this time.  Maybe that will be realized on the next album – in some form other than another new lineup.
Rating: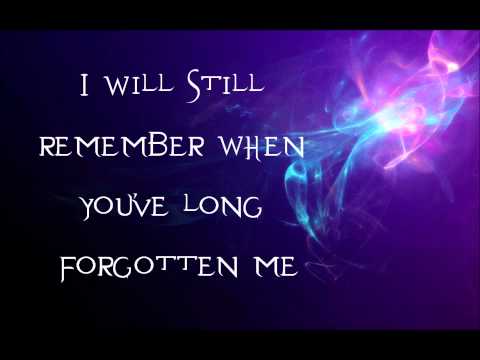 -Sam