Hump Day Album: Johnossi
24 March
NO, not that kind of hump day….get your mind out of the gutter, tsk tsk. The mid-week hump that gets in the way of our weekends.
Francis Bacon once said "Some books are meant to be tasted, and other swallowed and some to be chewed and digested..."  , the same holds true for albums sometimes. It's Wednesday and for some the hardest day of the week to get through, so I am going to try to lend a hand and point ya towards some good albums that is best devoured in large chunks. I will try to stick to not-so-recent albums and albums that are easy to find, hopefully I can keep that going for a while….but I know I have some stuff that may not be so easy to find.
This week it is going to be the self-titled debut album of singer/guitarist John Englebert and drummer Oskar Bonde, Johnossi. While the guitar/drummer duo can still be seen as a gimmicky kind of band, kind of like how the White Stripes were portrayed early on, these two show that just the pair can make some amazing music where you don't miss the traditional set up.
Part of what makes this album fantastic is that they dabble in a variety of styles while still keeping it all together. It doesn't come off as schizophrenic as other albums who attempt to do the same thing. The album may start off on a soft folk tone, but it doesn't stay that way for long.
More stuff and video after the jump
This albums is very much a roller coaster. They start you off slow and once they get you to the top they speed up and let it all out…only to do it again in the next few songs. While there may be a few more optimistic tracks like "Man Must Dance", the majority of the songs on the album lean more towards angsty side of the spectrum. It never came off as whiny or annoying in the many time's I have listened to them, and walking that angsty/whiny line is a very hard line to walk that many artists have a hard time navigating.  The other pleasant surprise was how well they write in English. Even though I really like The Hives, their lyrics sometimes sound a bit off. The same goes for a few other bands from other countries who sing in English, and while they do it incredibly well,  sometimes it shows . That never came up while listening to Johnossi.
This album will keep you on your toes as well and keep you driving forward, next thing you know 35 minutes of your day will be gone and we both know that this helped.
Here is the video for "Man Must Dance", turn it up and tap those toes.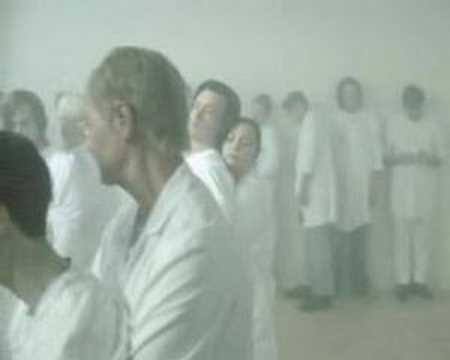 16 Responses to "Hump Day Album: Johnossi"