Iron Thrones – The Wretched Sun Album Review
29 July
Generally when magazines or websites have contests designed to choose an unsigned band and provide them with some extra exposure, it's just an excuse to run subtle advertising for some company, and the band tends to be either thoroughly mediocre at best or downright crappy at worst.
That's not the case with Iron Thrones, who recently won the Scion No Label Needed Contest that was hosted by MetalInsider.net.  Sure, the contest was an attempt to sell more cars from Scion's perspective, but that's fine with me because the winner, for once, is actually pretty good.
As the winners of this contest, Iron Thrones not only got their new 6-song EP, The Wretched Sun, recorded in a professional studio with a well-known producer, but they also met the guys in Shadows Fall in order to get career advice, took part in a professional photo shoot and subsequent press campaign, and received a new website redesign among many other things that bands signed to a big label probably take for granted.
Iron Thrones plays a particular style of progressive death metal that will be immediately evident to any fans of Between the Buried and Me.  In fact, The Wretched Sun sounds so much like a BTBAM record that you'd be forgiven for mistaking the two.  The major difference between the two bands is that while Iron Thrones captures the brutality, beauty, and complexity of classic BTBAM, their music never manages to be quite as brutal or as beautiful or as complex.  They are, in essence, the prog-death padawans to BTBAM's Jedi-masters.  But that's to be expected – after all, Iron Thrones is basically just beginning their career.
The six songs on this EP are really more like one long, extended track.  That's because there are so many time signature shifts and stop-start transitions within the tracks themselves that the actual song breaks seem like mere formalities.  And these songs are dense.  This isn't the kind of music you are going to want to put on in the background, because if you aren't actively listening to it, it probably will just sound like heavy noise.  But if your ears are down for some deep digging, they will be richly rewarded by the complex melodies.
The singing is mostly heavy howls with a few instances of clean vocals added to the mix.  From what I understand, the lyrics are based loosely around the legend of Icarus, the theme of loss, and the story of a man fearful of his attraction to a woman.  That all sounds really cool, and I would have loved to explore those concepts more, but again, a metal band with difficult-to-hear lyrics failed to provide any written guidance.  Come on guys!
The Wretched Sun is a rock solid foundation to build off of in the future, and for once, it seems like the voters chose correctly in one of these contests.  Iron Thrones is just the latest proof that there are countless unsigned bands waiting to make the most of any opportunity they receive.
Rating: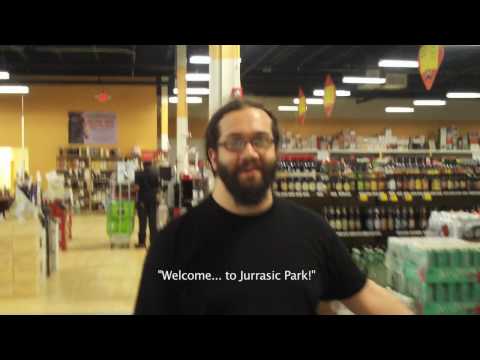 -Sam
One Response to "Iron Thrones – The Wretched Sun Album Review"