Joshua Radin – The Rock and the Tide Album Review
23 April
It's a fairly recent phenomenon for young, unheard-of artists landing a song on a hit television show and suddenly rocketing into the general public's awareness.
If singer-songwriter Joshua Radin wasn't the first guy to break out in this manner, he has at least been the most prolific, with upwards of 75 spots on the ol' boob tube.  I particularly recall his numerous spots on Scrubs, and Zach Braff was a big enough fan to include his music on the soundtrack to The Last Kiss.
His music was perfect for these roles because it's mainly soft, acoustic guitar based songs with smooth vocals and unobtrusive lyrics.
That formula certainly worked for Radin, but on his third album, The Rock and the Tide, he's switching things up just a bit, looking to extend his reach beyond just the background music for a sitcom.
The opening lyrics to the song "Here We Go" seem to be somewhat of a mission statement for Radin, as he sings "I'm starting over, so here we go…I need to wander down another road."  That other road apparently means more uptempo songs and fuller instrumentation to include splashes of electronics and synths.
The choice makes sense but it does strip away some of the immediate intimacy that was a trademark of his earlier acoustic-only fare.  On the plus side, it makes the album as a whole more engaging.  One of the things I do think the album is missing though is another one of his trademark duets with a female singer.  I know that's probably just another area that he felt he was being pigeonholed into, but his voice just works really well alongside a female's.
But when you come to a singer-songwriter, you're primarily coming for their voice.  So regardless of how much the dynamic's been changed this time around, the basis is still what's coming from Radin's pipes.  And in that regard, not much has changed.  He's still got that smooth, sweet sensitive-guy vibe going on, rarely raising the volume enough to wake a sleeping child.  It's suitable for a jaunty stroll ("Streetlight") or a classic-sounding ballad ("You Got What I Need") but it doesn't change much between the two.
Radin's a solid singer-songwriter and this album is a solid entry in the genre, but he's not quite sonically or lyrically engaging enough at this point to compete with the likes of Josh Ritter or Ray LaMontagne.  But there's absolutely nothing on The Rock and the Tide that says he won't reach that level someday.
Rating: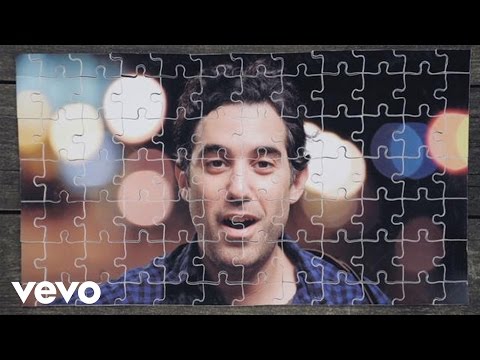 -Sam