Kings of Leon – Come Around Sundown Album Review
12 June
After the gigantic hits that were "Sex on Fire" and "Use Somebody" hit the airwaves back in 2008, Kings of Leon were catapulted into the stratosphere of the rock landscape.  Whether they were comfortable existing there was another question.
In an instant, this band of Tennessee brothers (and a cousin) was redefined from a rough, nose-to-the-grindstone garage rock band into some shiny, sparkling hit maker.  Was that transformation intentional?  Could they even have known how those songs would be received?  In any case, they exploded into a wider public awareness, and with that newfound fame came the inevitable, often caustic, backlash.  They were suddenly "sell-outs" or had "abandoned their roots."  I know several people who completely wrote this band off after only hearing one or both of those songs.
That growing perception clearly weighed on the band, and Come Around Sundown seems to be their attempt to reclaim what they must feel is being taken away from them.  While this album is certainly not forsaking the bright lights of the arena stage, it's obvious that the music is just as suited to drifting through the warm summer air at a backyard BBQ or a nighttime bonfire on the beach.
Come Around Sundown is a confident and chilled-out album.  There is no obvious big single here; there's really not even an obvious attempt at one.  Knowing that, this album stakes its claim on consistency.  It's a smooth, enjoyable ride the whole way through.
The music rumbles forth on a bed of full-bodied bass and clear, chiming guitars.  At times it veers into pseudo-country territory, but thankfully those sections are side dishes and not the main course.  But as with most KoL songs, the highlight is Caleb Followill and his voice, at all times at the very top of the mix.  Caleb's boozy singing is unmistakable and for many people it's a take-it-or-leave-it proposition.  Is it whining or is it yearning?  Is it grating or is it soulful?  That's for each listener to decide for themselves.  Me?  I like his singing.  It's unique and it's expressive.  It might not be the most dynamic set of pipes in rock, but it has enough to hit the rocking highs and the mellow lows.
The album as a whole is pretty locked in and relatively restrained compared to their past output.  Is this the sound of KoL maturing?  I'm not sure, but I do know that the band sounds eminently comfortable on this record.  Perhaps that's because they were able to reclaim their identity, stepping back from the massive stages they've become accustomed to and reminding themselves of where they came from.  Of course, in the process of reclaiming their past, you also get the sense that they've realized they're not exactly the same as they were back then, and that the spotlights and crowds will still be there waiting for them.
Rating: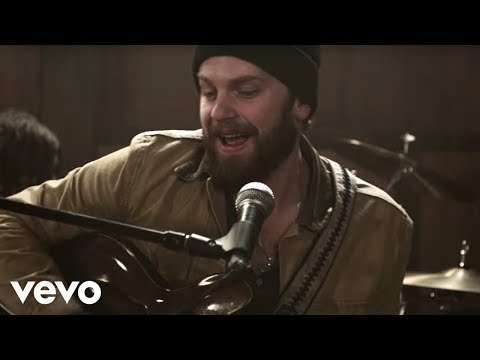 -Sam