Archive for the 'News' Category
I'm sorry.  That exclamation point in the title is a lie.  I just can't get excited about this year's Gathering of the Juggalos internet commercial.  I wanted to be excited.  I really did.  But then I hit play and a sad realization dawned on me.  I think the Juggalos may actually have achieved the unthinkable – going from a complete laughingstock to little more than a pitiful skid mark on the face of music.
Every year, I usually bust a gut laughing at these things because of how totally fucking moronic the Insane Clown Posse and their little festival in the woods are (and the Saturday Night Live skits that inevitably mock them are always hilarious).  But this year's commercial just wasn't that funny.  It was sad.  Even Sugar Slam – sweet little Sugar Slam – looked like her soul had died sometime over the last year.  And to put the nail in the coffin, it appears that Vanilla Ice is now leading the charge.  I guess that pairing makes perfect sense though – after all, he is the guy who wrote the song called "Ninja Rap."  Fuck me.
Here it is for your perusal: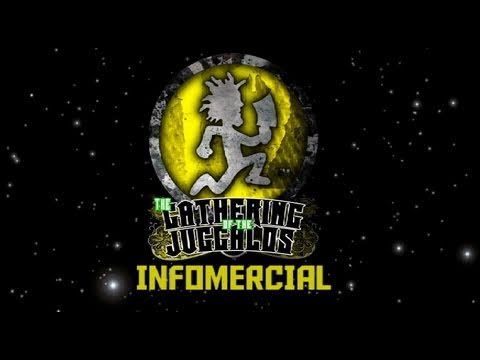 This might be my favorite part: "You'll watch shit go down you've never seen before!  I'm talking Midway Games that are ran (sic) by real low-life carny scrubs that just want your cash."  Also, "helicopter rides with a presumably drunk pilot."
Ho-lee shit.
Also, RIP Ass Dan 1981-2011
-Sam