Reader Suggestion: Kidd Russell
29 March
Today, I'm taking a look at a video that a reader emailed us recently.  We're always willing to check out any bands or songs that you guys think are cool; just send us an email (tips@sudsonbleeker.com) with a link to a place where we can hear your music and we'll give it a listen.
This reader suggestion came from Kidd Russell, who is promoting his new video for the song "E North Ave" off his recently released album Backyard Heroes.
But before I begin, I have to call Mr. Russell out for something.  In his YouTube description for this video, he says the song comes "off the legendary album Backyard Heroes."  Excuse me…legendary?  The album came out last week, buddy.  The YouTube description (that either he or his label posted) was written in February.  I'm sorry, but it's completely bad form to so preemptively call your own album legendary before it's even been released!
But whatever – it's the music that counts right?  Well, "E North Ave" is actually a pretty good song.  It's not exciting by any means, but it's pleasant.  It seems like Kidd Russell draws his inspiration heavily from bands like Sublime and Everlast and synthesizes those into a genre I like to call "frat rock" – basically any strummy guitar music with a chilled-out vibe and semi-sung/rapped lyrics, perfect to be played as the background music to a big summer party.  It's got relevant lyrics for this time of economic recession and job loss, but you probably won't be paying attention to the words as you are trying to hit that last cup in your game of Beruit.
Check out the video after the jump: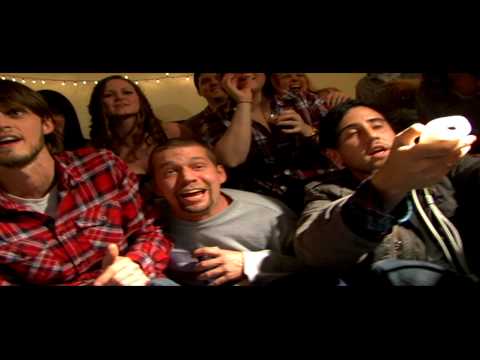 -Sam
2 Responses to "Reader Suggestion: Kidd Russell"