Spring Recommendations 3/29/10
29 March
I know, I know – it's been awhile. I'd like to think that I'm better than the guy that just shows up at your door after months of not calling. After all, I spent these past two months immersing myself in my own music as well as tunes written by others, so it's not like I wasn't putting in valuable work toward the betterment of our relationship. If anything the next five albums should show that I am devoted to your listening experience. So without further adieu…
Cymbals Eat Guitars – Why There Are Mountains
This record came out in 2009 and I was admittedly tardy on it, but better late than never right? The fact that Joseph D'Agostino and Matt Miller are from New Jersey (but now play out of Staten Island) is further proof that the Garden State breeds musicians. Maybe its the daily grind of trying to find the space to move between crowds of people and cars, or the emptiness of our wallets and bank accounts that inspires so many musicians from Jersey to wear their hearts on their sleeves. Whatever it is, Cymbals Eat Guitars have crafted a sound heavily reliant on dynamics, cryptic yet meaningful lyrics, and beautiful song structures that are pushed to the creative max. These guys are not to be missed.
Laura Stevenson and the Cans – A Record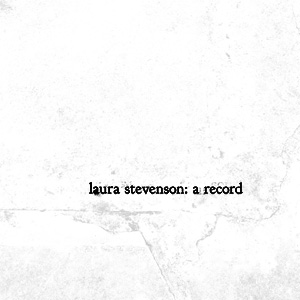 Laura Stevenson creates and plays music because she enjoys it. No, I haven't asked or anything…I can just tell. Her songs are honest and anything but contrived – she'll show you a folky whisper that can break into a mightily powerful melody at any given time. The accompaniment of violin, accordion, bass, trumpet, and other horns adds invaluable texture to her songs but also allows her to shine front and center with a heartfelt voice and Fender Telecaster (I'm a sucker for anyone that plays a Tele, let alone a beautiful girl with a heavenly voice). The songs are accessible yet incredibly original. I had the pleasure of seeing the five piece version of her group this past Saturday and had a blast. I don't often make 75 mile drives each way to see anybody, but this trip was worth it.
Freelance Whales – Weathervanes
The first time I heard this band, I was intrigued – a soft lead voice that reminded me of a mix of Death Cab and Pompeii is something with which I can always get down. The song 'Starring' is infectious as hell, as is the whole album really. But what really got me were a few youtube videos of the band playing live at the Bedford stop on the NYC L subway line. Here was a five-piece group having fun with accordions, xylophones, and intelligent vocal melodies right amongst the rest of us on a ::cough:: aesthetically pleasing subway platform. The fact that a subway would rumble by every now and then, causing the band's sound to go slightly muffled, only added to the scene. Their album comes out April 13. You should definitely buy it.
And check out this video: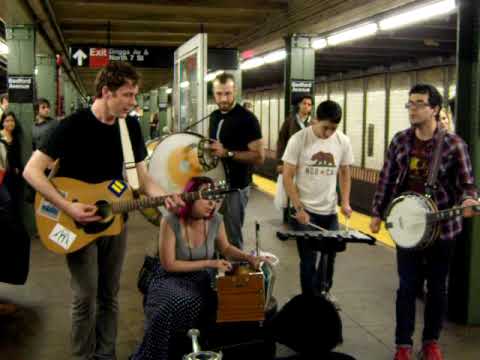 Ellie Goulding – Lights
Goulding – an amazingly talented singer/songwriter – has been popular in the UK for some time now, but gained some acclaim here in the States with her remix of Passion Pit's 'Sleepyhead'. Considering that Passion Pit put out one of my favorite records last year, her A+ performance of the song instantly won me over. Lights shows you what she can do, or more importantly what she is going to do for many years to come. She displays a soothingly majestic voice over fun yet intelligent rhythms and progressions. Simply put, she's a blast to listen to.
Listen
Buy (UK release, no word on a US release yet)
Surfer Blood – Astro Coast
Surfer Blood dominated my iPod for a good 3 weeks. That may not sound like a lot of time, but with all the music I continuously encounter, 3 weeks means these guys made a serious impact on me. I always have a tough time describing a band to anybody, because I think everything sounds like everything, but if I had to pin some kind of tag on this band it would be 'Melodic Garage Rock'. The vocals display an impressive range and the chord progressions aren't isolating…they are inventive song in and song out. I have yet to see this band but I am going to change that very soon.
Thanks for reading – I promise I'll be back sooner next time. I'll even call. (Special thanks to Mike Resnick for his constant barrage of text messages containing new things to listen to. I don't get to everything right away but when I do, it's always good)
7 Responses to "Spring Recommendations 3/29/10"