Posts Tagged 'Alice in Chains'
Mike Starr, former bassist for Alice in Chains, was found dead yesterday in Salt Lake City.  He was 44 years old.
If any of you are familiar with VH1′s Celebrity Rehab franchise, then you probably know that Starr appeared on the third season, as well as its sister program Sober House.  He became a very popular figure on the show primarily due to his massively erratic personality, which veered from an intensely brooding and vile person to a reserved, thoughtful, and kind one.  He even appeared on the show last season to talk to the current patients, and during that visit he pronounced himself more than six months sober.
But there's hardly ever a clean break when it comes to shows like this.  And just last month, Starr was busted for felony possession of narcotics.
The cause of his death has not yet been determined, but come on…  Do any of you actually believe this wasn't drug related?  I'm sorry to sound so cynical, but he was a clearly troubled individual living his life around the guilt he felt over Layne Staley's drug-fueled death.  Ever since Staley's death, he probably just set his life on a long drawn out course of self destruction which unfortunately probably resulted in his own death.  It's a shame because, like the sun faintly peeking through the clouds on a dark and overcast day, it really did seem like beneath all of his addiction was a good person.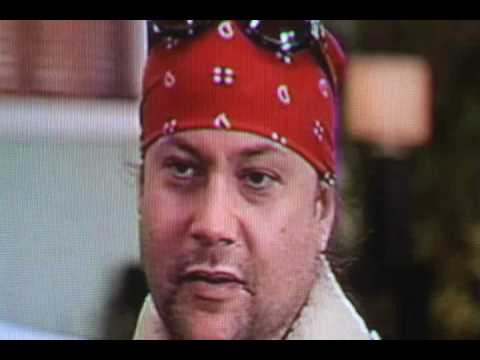 -Sam
Well, I am still a bit saddened about an anouncement made a couple of weeks ago. One of my favorite bands announced that they will no longer be making music together. I first started listening to the Scottish trio, The Fratellis, back in 2006 when I picked up their album, Costello Music, thinking it was something else. Even though it wasn the band I originally thought it was, I loved the album right away. It quickly became the soundtrack for the good times I had with friends on the weekends, having a few drinks and getting into a bit of trouble (if we were lucky). They were one of those bands that was just about having a good time, and i like having good times.  I could go on and on about how much I enjoyed their music, but thats another post for another day. I will put up a video after the jump if you want to check them out, which I wholeheartedly recomend.
So I am curious about which band break-ups still dissapoint you to this day. Doesn't matter if it's just "creative diffrences" like when Oasis broke up in 2009 or the death of key members of the band. Any chance for them to regroup and tour again (like Rage Against the Machine…and soon Oasis) or get new band members so they can continue to make music (like Sublime and Alice In Chains)? Who do you miss?
Video after the jump continue reading
Unfortunately, I missed out on the New England Metal and Hardcore Festival that was this past weekend, but if the rumors are true (and by all appearances, they are) hard rock and metal fans nationwide have an incredible tour to look forward to in the fall.
How incredible, you ask?
Does the no-filler, all-killer heavyweight lineup of Alice in Chains, Deftones, and Mastodon spark your interest?  I thought so.  That's three major headliners all on the same bill for one ticket!  "YOU CANNOT BE SERIOUS!" Seriously, how do they choose the headliner for that tour?  I'd imagine it would be AIC, but maybe they'd rotate each night?
In any case, the rumors started when a new website with the domain name blackdiamondskye.com sprung up recently with a countdown to a "secret" tour announcement.  A little common sense when looking at the domain name would already lead you in the direction of figuring out who's on the bill.  It's a reference to each of the three band's latest albums (AIC – Black Gives Way To Blue, Deftones – Diamond Eyes, Mastodon – Crack The Skye).  Furthermore, smnnews.com reported that the site was registered with an @velvethammer.net email address.  Velvet Hammer is the management group for both AIC and Deftones.  So yeah, this is pretty legit.
There's been two teaser videos posted on YouTube (here and here), and each clearly features some edited clips of the music and/or images of each band.  It is expected that the tour will be officially announced this Thursday.
Oh, and if that weren't enough…Tool has started announcing summer tour dates!  Maybe they'll have some new music ready to test out by then.
-Sam