Posts Tagged 'Black Eyed Peas'
Lately, when I"ve been searching the dial on my radio, I've been hearing a lot of this song called "Like A G6″ by a group called Far East Movement.  You've probably heard it.  Admittedly, it's got an infectious electro beat, but holy shit are the lyrics inane.
The song is based around the simile of "feelin' fly like a G6."
Well, I'm clearly not in the loop because I had no idea what a G6 was.  To me, G6 is a government pay grade.  But that obviously ain't fly.
So I did some searching and while I'm not positive, I'm pretty sure these guys are referring to the Gulfstream G650 airplane which apparently is some kind of big deal – enough to base a song on at least.
But that's not even the most confusing part about this song.  Just look at this couplet:
Poppin bottles in the ice, like a blizzard
When we drink we do it right gettin slizzard
What the fuck is slizzard?!!  Once again, I consulted the oracles at Urban Dictionary and "slizzard" is either a term meaning extremely intoxicated or it's referring to a "very slutty lizard."  I swear, these groups just invent terms to rhyme with the lines they already have.
Well, that's enough yammering.  Enjoy this guiltiest of pleasures (and then tell me if these guys don't remind you of a younger Black Eyed Peas):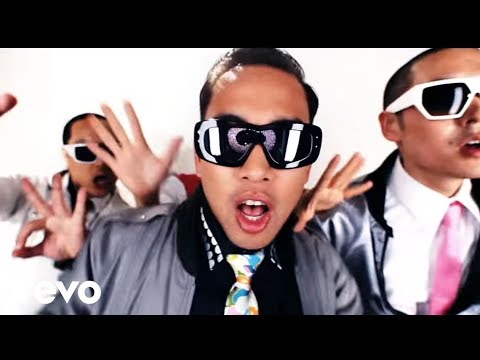 -Sam
Haven't done this in awhile, so I figured now is the perfect time to start it up again.  Today's Quickies are a collection of links and blurbs I've come across that are rather interesting (to me). 
You know Eminem is trying to make a comeback when you start hearing about controversy in his upcoming tracks.  In his latest, Em has ripped into NFL star Ben Roethlisberger.  The track is titled Despicable and in it, Em says, "I'd rather turn this club into a bar room brawl, get as rowdy as Roethlisberger in a bathroom stall."
There's a Jersey Shore soundtrack in the works.  And while I'd LOVE to talk about the show itself, I must focus on an upcoming track on the album to get excited about.  Enrique Iglesias and Pitbull on the lead single, I Like It.
The pride of Puerto Rico, Daddy Yankee, has released a new album.  And it is awesome. 
I Gotta Feeling, by the Black Eyed Peas, has become the most downloaded song in history.  While I do enjoy the song, I worry about what future generations say about some today's music. 
Britney Spears recorded Telephone before Lady Gaga and there's a leak version of it floating around the internet.   But Brits passed on the song after recording the demo.  And as you all know, Gaga picked up the track (she originally wrote it, though) and recorded it with Beyonce.