Posts Tagged 'Mastodon'
What better way to ease myself back into things here at Suds after a nice vacation than to share with you all the new Mastodon track "Black Tongue?"  The video features a look at the making of the sculpture that is featured on the cover of the band's upcoming album, The Hunter.  The music is reminiscent of their Crack the Skye material, though I'm sad to say it's probably not quite as good as anything that came off that album.  To be truthful, I'm a bit afraid that my experiences with CtS have been so overwhelmingly awesome, that nothing Mastodon could do on the follow-up could leave me completely satisfied, regardless of how good it really is.  Because if I'm thinking freely, "Black Tongue" is a good song that I would be really jazzed about if it were from any other band.  But in this case, I'm drawn to inevitable comparisons to the masterpiece that came before.
Anyways, have a listen for yourself.  And despite everything I just said, I'm still more excited for this album than any other in recent memory.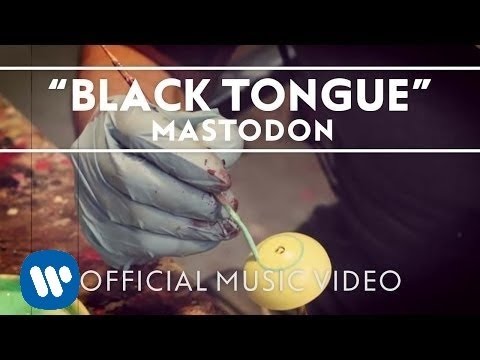 -Sam