Posts Tagged 'NFL'
It's August.  Football is in the air.  Players are sweating through training camps across the NFL.  And Brett Favre continues to play his annual six years in the making will-he-or-won't-he-retire routine.
I can't put this any more bluntly – if you are still a fan of Brett Favre after all of his charades, then you are a either a moonshine-swilling hillbilly from eastjabumfuck who gets off by repeating the phrase "he's just having fun out there" while sitting in your Wrangler jeans or you're just a retard.
Honestly, he is one of the most selfish players I've ever seen play in the NFL, throwing away critical game after critical game because he just can't help himself from lobbing a wounded duck off his back foot in the face of heavy pressure.  But hey, "he's just having fun like a kid out there" right?
Well now there's even more potentially terrific news for Favre-haters everywhere.  A New York Jets sideline reporter claims that Favre sent her pictures of his dick over the phone, multiple times (by the way, what is with NFL players and snapping shots of their junk?  These links are absolutely NSFW, but you've got Santurdio Holmes, Dinkie Boy Chris Cooley, Jeff Reed, and Sean Salisbury).  Not only that, but to add to the embarrassment, she claims that in one of the pictures, he's playing with lil' Brett. . .while wearing Crocs.  To make matters worse, the Jets girl looks pretty darn similar to Brett's wife, Deanna.  He must have been really lonely in New York.
Anyway, this is all to preface the fact that an amazing song called "See My Dong" has surfaced on the web detailing Brett's little foray into cellphone tomfoolery set to the tune of Lionel Richie's "All Night Long."  So good.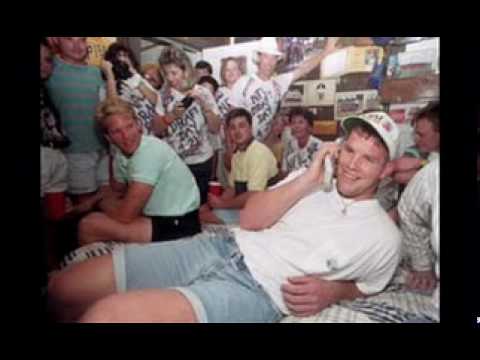 -Sam
Haven't done this in awhile, so I figured now is the perfect time to start it up again.  Today's Quickies are a collection of links and blurbs I've come across that are rather interesting (to me). 
You know Eminem is trying to make a comeback when you start hearing about controversy in his upcoming tracks.  In his latest, Em has ripped into NFL star Ben Roethlisberger.  The track is titled Despicable and in it, Em says, "I'd rather turn this club into a bar room brawl, get as rowdy as Roethlisberger in a bathroom stall."
There's a Jersey Shore soundtrack in the works.  And while I'd LOVE to talk about the show itself, I must focus on an upcoming track on the album to get excited about.  Enrique Iglesias and Pitbull on the lead single, I Like It.
The pride of Puerto Rico, Daddy Yankee, has released a new album.  And it is awesome. 
I Gotta Feeling, by the Black Eyed Peas, has become the most downloaded song in history.  While I do enjoy the song, I worry about what future generations say about some today's music. 
Britney Spears recorded Telephone before Lady Gaga and there's a leak version of it floating around the internet.   But Brits passed on the song after recording the demo.  And as you all know, Gaga picked up the track (she originally wrote it, though) and recorded it with Beyonce.
We got to see the No Fun League, excuse me, the National Football League give us The Who during the half time show of Sunday's Super Bowl.  If you're over 30 and or fans of CSI, then you might have recognized some of their tunes that were played Sunday night: Pinball Wizard, Baba O'Reilly, and Who Are You. 
Okay, I'm only joking a little as The Who are certainly in a class of their own and their tunes should be recognized, but lets be real here — was anyone actually interested in seeing them perform at one of the biggest sporting events of the year?  I didn't think so.
Lets get down to it.  Here are some reactions found throughout the media world.  continue reading