Why I hate Beyoncé
2 February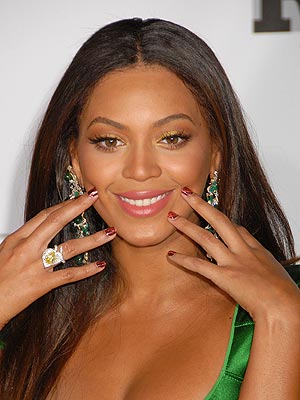 If there's one artist who I cannot stand, it's Beyoncé. And it deeply troubles me because I thoroughly enjoy Jay-Z and his work.
For me, Beyoncé reminds me of a certain female from high school (the annoying yearbook chic in Can't Hardly Wait). You know the girl; she's involved with everything from student council, track, cheerleading, oh and she's also active in her church. She's also dating the captain of one of the varsity teams and she's driving a brand new BMW (given to her by her daddy). She gets good grades and other students and faculty flock to her.
But deep down, there's something you don't like about her. You (or me, at least) can sense a fakeness about her – as if she's trying too hard to be someone she's not. Then you begin noticing she changes her personality to fit whatever situation she's in (more so than J-Lo). And then before you know it, you're hating her every move.
Yeah, that's me with Beyoncé.
She's not perfect like the industry wants us to believe, not everything she touches turns to gold. She's a marketing tool, excuse me, a marketing gimmick – that's all. She's cha-ching, cha-ching! She doesn't do anything challenging nor out of her element. It's tiring.
Besides that aspect, the hatred also stems from that god damn song that other females embrace as their own.
Ever notice when this song comes on, every female's attention gets immediately drawn to the speakers (even faster than when I hear Justin's Sexy Back, mind you) and they all start acting completely, for lack of better wording, stupid? You guys know what I'm talking about: they suddenly all put their hand up and start shaking it madly as if they're having a stroke.
But it's not even as simple as that. Once one shaking and twitching hand goes up, her friends follow; and then before you know it, you have a group of girls all with their hands twitching singing along together saying put a ring on it.
Ladies, it's a stupid song that shouldn't be your anthem. More than half of you aren't even single, and if you were, you wouldn't be demanding us to put a ring on it. Well, okay, maybe you would. Kanye did warn us that you're all gold diggers anyways. I'm kidding, ladies…
Listen, Beyoncé is a very talented and hard-working woman. She deserves everything she has in life. I'm not knocking her accomplishments. She just annoys the living crap out of me.
79 Responses to "Why I hate Beyoncé"